I learned a few things. (1) I suck at woodworking. (2) Plywood, even the fancy oak-veneer stuff, just doesn't work well for this type of project. (3) Routers throw up enough sawdust to leave a 1/4″ layer on everything within a 15ft radius.
I bought a cheap router, hoping I can build things with it later to justify the cost. I also bought a 1 1/8″ drill bit. The rest of the tools (drill, jigsaw, sander, various handtools) were already in my fiancee's mother's shop where I was working.
I made the tops hinged in the back so it would be easy to open the boxes to fix stuff. I will probably use velcro to hold them closed.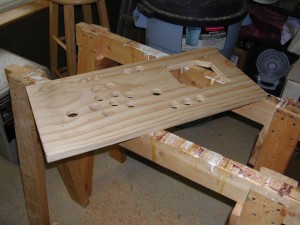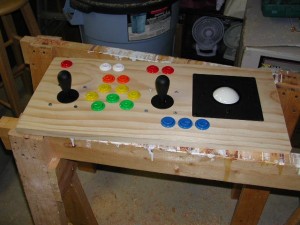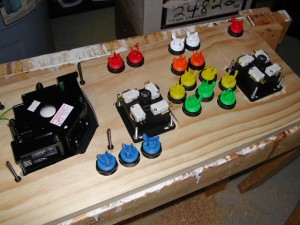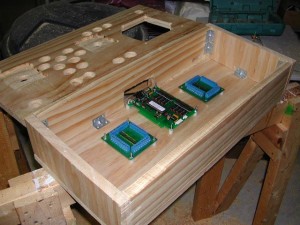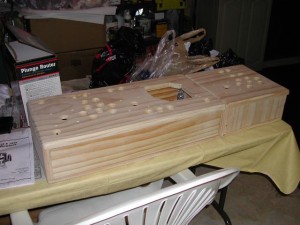 I used a router to round the edges, then I sanded with progressively finer sandpaper until I was happy with the surface. Since the wood is pine (light colored) and I like dark colored wood, I used 4 coats of stain, then two coats of sealer. I didn't do the insides because I just didn't feel like it!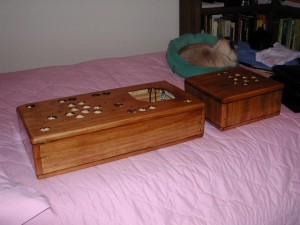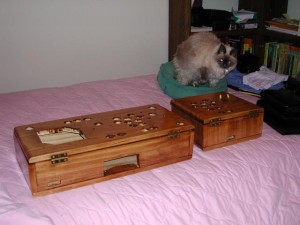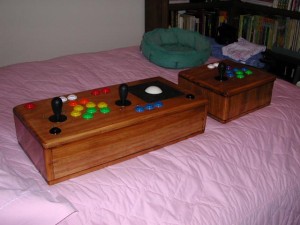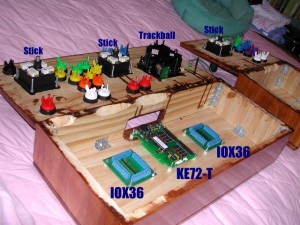 I replaced the controls–then it was on to the wiring job.