Cosmetics
First, I painted the monitor housing and speakers black. I removed the case entirely from the monitor. On the speakers I just masked off parts I didn't want to paint. I used gloss black spray paint designed for plastic. I used a couple of different brands (on accident) and it worked equally well on the monitor housing, speaker housing, plexiglass, and volume control backing plate. No pictures specifically of the painted monitor or speakers, just see them above. For the bezel, I just masked off where I thought would be good to paint, and sprayed it.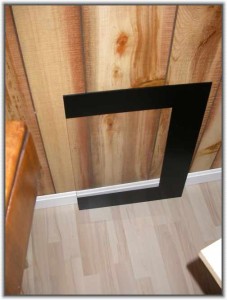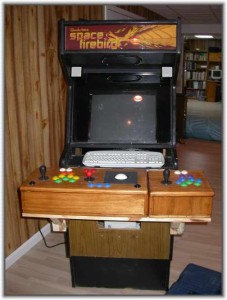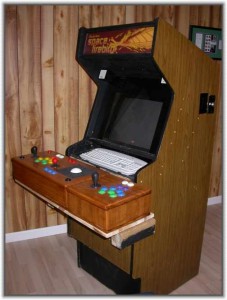 I next disassembled the cabinet and painted it. Painting involved filling and sanding the holes and seams, priming, and painting. I painted with a brush (a cheap one at that) so while the finish is nice and glossy it's not especially smooth. I used Kilz2 primer and Rustleum oil-based enamel paint. It took two coats of paint to completely cover the primer.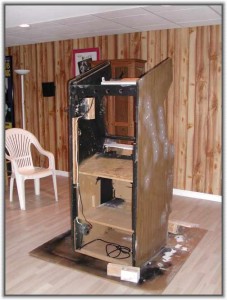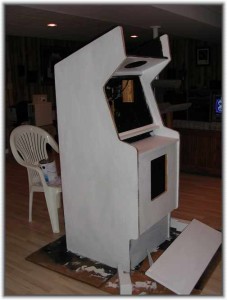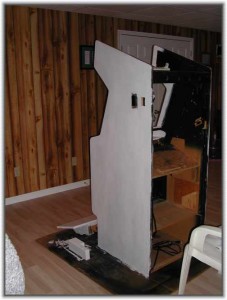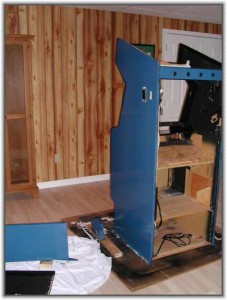 I reassembled the components and installed yellow T-molding.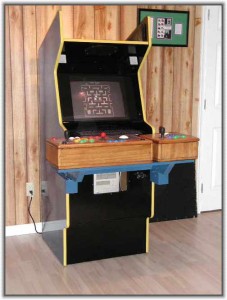 For the marquee, I designed one in Photoshop and had it printed by Scott at mamemarquees.com. It fit very well in place of the original marquee.